Kingship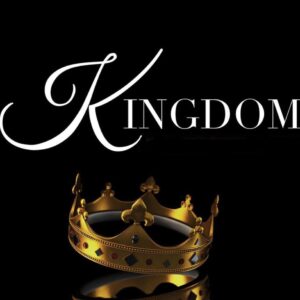 ​​​KINGDOM CITIZEN

KEYS TO THE KINGDOM
INTERACTIVE PRAYERS OF DECLARATIONS & DECREES
​​ALSO AVAILABLE ON 
Facebook Live​
​
SPIRITUAL WARFARE
ACCORDING TO KING DAVID
(POPULAR FOR MILLENNIALS)
PRAYERS, DECREES, & DECLARATIONS
EVERY BELIEVER IN CHRIST SHOULD KNOW HOW TO PROPERLY ENGAGE IN SPIRITUAL WARFARE. ​

"For we wrestle not against flesh and blood, but against principalities, against powers, against the rulers of the darkness of this world, against spiritual wickedness in high places. Ephesians 6:12
In the incident involving the Canaanite woman who came to Jesus imploring Him to cast the demon out of her daughter (Mat. 15:22-28), Jesus said deliverance is "the children's bread," meaning the children of the Kingdom. In Biblical parlance, "bread" is a symbol of required sustenance. ​
FREE RESOURCES
CLICK, SUBSCRIBE, & JOIN BELOW
                 Heir
              Victory
Seated in Heavenly  Places
Your life of Victory Awaits
Webinars
more in-depth teaching
I'LL SHOW ​YOU HOW TO:
​
UNDERSTAND BIBLICAL STRATEGIES TO LIVE VICTORIOUSLY.
DEAL WITH THE SPIRIT OF REJECTION, INADEQUACY, & AN INFERIORITY COMPLEX.
HOW TO HEAL FROM BETRAYAL, ABANDONMENT, AND INJUSTICE.
HOW TO EFFECTIVELY DEAL WITH FALSE ACCUSATIONS, SLANDER, AND WORD CURSES.
DISCERN WHEN TO BE STILL AND REIGN & WHEN TO ENGAGE IN SPIRITUAL WARFARE.
DEVELOP A POWERFUL KINGDOM PRAYER LIFE THAT FORTIFIES & EMPOWERS YOU AND UPLIFTS OTHERS.
BREAK GENERATIONAL CURSES, UNGODLY SOUL TIES, NEGATIVE PRONOUNCEMENTS, BAD HABITS, & ADDICTIONS.
​HOW TO ACTIVATE THE BLESSINGS OF GOD OVER YOUR LIFE
LEARN WHAT TO DO WHEN YOU HAVE A BAD DREAM
WHAT TO DO IF YOU'RE A CHRONIC NEGATIVE THINKER
HAVE DOMINION USING YOUR SPIRITUAL WEAPONS
DISERN WHEN YOU ARE UNDER SPIRITUAL ATTACK & HOW TO OVERCOME
STEP INTO YOUR FULL INHERITANCE
ROYAL IDENTITY
FREE RESOURCES
​​​​A QUEENS PRAYER™
NETWORK
​JOIN THE ROYAL FAMILY OF
KINGDOM CITIZENS
PRAYER & BIBLICAL INTERCESSION
​ ​​
​CLAIM YOUR VICTORY
HEALING & DELIVERANCE ARE APART OF YOUR FULL INHERITANCE AS AN HEIR OF GOD
KEYS TO REIGN
A QUEENS PRAYER™
WEBINARS
VALUE $497
TODAY ONLY $47​
PDF RESOURCES + 24 HR REPLAY + Q&A
PRICE PER WEBINAR
Copyright © Pamela I. Emmanuel